Spy Matrix® PRO-10G GPS Bug Sweep, Portable Wire Tap, 3G/4G Cell Phone Spying & Wireless Camera Finder
Spy Matrix® PRO-10G GPS Bug Sweep, Portable Wire Tap, 3G/4G Cell Phone Spying & Wireless Camera Finder
Are you being bugged? Not sure? This devices has 4 key functions to get answers in seconds. Wireless detection up to 10Ghz, white noise generator, phone tap protection & homing switch to locate bugs with better precision. Rest easy knowing there's noone prying in your personal affairs without your knowledge. Put an end to spying before its too late.
Rating:
Retail Price:

Sale Price:

$599.00
$395.00
(You save

$204.00

)
Product Description
Spy Matrix PRO-10G Detects and Locates ALL Bugging Transmitting Devices and Major Wireless Eavesdropping Devices
Do you fear your Vehicle has a GPS Tracking device?
Do you fear someone is Watching or Listening to You?
Finds

ALL Hidden Spy Bugs

Including:
GPS Vehicle Tracking & Personnel Locator Tracking Devices

ALL Transmitting Video Cameras (Spy-Cams) including "Series" and "Parallel" Telephone Transmitters

Hidden Tracking Bumper Beepers, Concealed Body Wireless Transmitters

Telephone Hidden Eavesdropping Devices

ALL types of "infinity" devices designed to eavesdrop
Spy Matrix PRO-10G

Dual Mode Wideband RF & GSM/3G/4G Detector up to 10Ghz
4 Vital Functions Not Found Anywhere Else
Wireless confirmation and detection up to 8Ghz
White noise generator masks your conversations
Laser Tap listening device detection
Telephone Tap protection stops spys dead in their tracks
Could somebody possibly be "LISTENING" to
or WATCHING You?
Get The Spy Matrix® Pro-10G Bug Detector Now To Protect Yourself AND Your Loved One's From ALL Transmitting Wireless Cameras & Audio Bugs
Pro-MAX 10G Detects all of the following kinds of bugging devices:
- ALL GSM Bugs including Baby-Monitors/GSM Alarm/GSM Bugs
- ALL Cellular GSM/GPRS/EDGE/3G/4G Video Cameras & Listening Bugs
- ALL Transmitting Spy Phones
- ALL GPS Trackers while Transmitting
- ALL Bluetooth Active Bugging Devices
- ALL Spy Phones with Active Bluetooth/Wi-Fi
-ALL Wireless Transmitting Video Cameras up to 5.8 Ghz
PRO-10G has Detection range up to 35-40 feet depending on Power of Transmitting source
Don't believe for a minute that listening devices are only used by secret government agencies.
If you fear that your rooms may be bugged, under video surveillance or your telephones tapped, then the Spy Matrix® Pro-10G Bug Detector and Telephone Tap Detector is exactly what you need to combat all of the latest techniques now employed by today's eavesdroppers.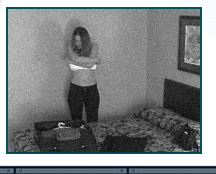 Women Now can Protect Themselves from all of those Hidden Cameras in Hotel Rooms, Dressing Rooms, Lockers Rooms, Bathrooms!
Countless Private Investigators, Security Forces, Police Departments and Government Agencies use the Spy Matrix® Pro-10G RF Bug Detector & Phone Tap Detector technology because of its extremely high detection frequency range and sensitivity
This equipment is the exact same superior quality we sell to top Government, Private Investigation and US Federal Agencies such as:



U.S. State Department
FBI
Police Departments all throughout the USA
Sheriff's Offices
Private Investigators all across the USA
U.S. Department of Defense
... and, many, many more have used and trust the Spy Matrix Pro-10G technology!
This is NOT Just Another Frequency Detector!
- Features "10 Bar LED" Strength Meter
- Features "HOMING SWITCH" to "Pin-Point" Location of Bug
- Features Silent or Audible Detection
- Features "White Noise Audio Scrambler" to stop Audio Listening
Today's Eavesdroppers use higher Transmitting Frequencies for their Bugs and Wireless Telephone Taps.
Spy Matrix PRO-10 has the highest Frequency Range capability, up to 10Ghz.
No other detector in this price range offers that!
Spy Matrix PRO-10G has a higher detection range than all other bug detectors and can detect even the newest surveillance equipment all the way to 10GHz!
Spy Matrix PRO-10G is the ONLY Detection device with a HOMING SWITCH. which increases sensitivity for detecting even the weakest transmissions. This mode will detect transmissions from covert surveillance devices such as miniature room transmitters/bugs, mains powered transmitters/bugs, telephone transmitters, wireless video transmitters, tracking devices, walkie-talkies etc.
The RF Signal Mode is designed to detect and locate transmissions from cellular mobile phone based devices including mobile phones, vehicle trackers, GSM listening devices (bugs) and the latest covert wireless 3G/4G cameras. It can be used in sensitive meeting rooms to check for hidden GSM bugs and 3G/4G wireless cameras, unauthorized mobile phone usage in offices, hospitals or prisons and in vehicles to locate hidden GPS tracking devices.

Once a suspect signal is detected its signal strength will be displayed on strength meter and can be used with optional audio beep tone to help you pin point the signal source.
The "HOMING SWITCH" feature helps to locate the latest digital devices that only transmit momentarily and can therefore be easily missed using conventional RF bug detectors. Such devices include GPS Trackers and GSM (Mobile phone) based devices where a 'Burst' signal or SMS (Text Messages) are sent momentarily. The PRO-10G will alert you if a device has transmitted within the vicinity even for just a fraction of a second.

Beware of the little known "INFINITY" Device!
Spy Matrix Pro-10G also detects and protects against the "INFINITY" device.

Quickly and easily detects the latest Wireless Transmitters, the Spy Matrix Pro-10G also detects one of the most popular bugging devices used by modern day eavesdroppers called the "INFINITY" Device.

Today "eavesdroppers" can now monitor confidential conversations even when your telephone is "Down on the Hook!"

Every day in the newspaper you read about the widespread eavesdropping used to monitor everyone's telephone conversations. Nobody feels safe anymore to speak freely on their own telephones.

We all know it is happening. . . The government knows it . . .
and "eavesdroppers" are ahead of the curve......

Just knowing that little "useful" information will be heard by listening to your telephone conversations. That is why well over 95% of the time - a smart spy will not even try.

Why should he or she? Now there is something MUCH MUCH better!

Knowing that you don't speak freely on the telephone anymore, he captures your "private conversations" when your phone is "ON THE HOOK" because that is when your guard is down.

You know in privacy you can speak confidentially to your spouse, your partner, your attorney. Never do you ever give any thought to eavesdropping attempts against you.

That is exactly when you are most vulnerable, and guess what? That is exactly when today's eavesdropper strikes. When you least expect it!
Eavesdroppers can now call your telephone number and by using new electronic methods can prevent your telephone from ringing. By doing this they now turn your telephone microphone into a "listening device".

The Spy Matrix Pro-10G rapidly detects all "INFINITY Devices" immediately discloses their presence and location.
To protect your privacy, this is by far the best performance, most economical, effective Bug Sweep and Telephone Tap Detector available in the market today!
COVERT DETECTION: Our exclusive proprietary circuitry was created to keep the antenna completely concealed inside the Spy Matrix PRO-10G. Most other Detectors require an external antenna, which makes it virtually impossible to conduct a covert sweep, especially when sweeping in sensitive areas that have hidden spy cameras.
Handheld & Portable:
Dimensions: 4 ¾" Tall x 2 ¼" Wide x 1" Deep
Package Includes:

1 Spy Matrix Pro-10G Bug and Telephone Tap Detector
1 Set of Headphones
1 Set of Telephone Line Adapters
1 Quick Start Guide
***** BUILT IN WHITE NOISE GENERATOR AUDIO SCRAMBLER *****
No Risk 30 Day Guarantee:
Your investment is fully backed by our 100% "no questions asked" guarantee. If you aren't completely satisfied simply return the product within 30 days and we'll issue a refund according to website policy.
Questions?

Call Us Toll Free 1-888-288-0543
We answer calls 7 days a week

Dealer Inquiries Welcome! Call For Multiple Unit Purchases.
Find Similar Products by Category